I was configuring a new SharePoint 2019 Search Service using https://autospinstaller.com when everything became stuck on service toplogy activation. It doesn't matter whether I tried to configure Search using PowerShell or Central Administration the search service topology simply won't activate.
Search service & all its associated databases were created successfully but when I tried to activate a new search topology, created by cloning an existing topology, commands will fail.
My SharePoint 2019 environment
I was configuring a new Search Service Application on Windows Server 2019 Standard, SQL Server 2016 and SharePoint Server 2019. It was a Min role server SharePoint environment with SQL installed elsewhere. Servers have been joined to corporate domain & have Windows security features like Firewall etc activated.
Resolution
When I was checking the event logs i noticed that the Search Service account has access issue on SharePoint Config. So, for the Search Service Account I granted the "WSS_Content_Application_Pools" role membership on "SharePoint Config" database.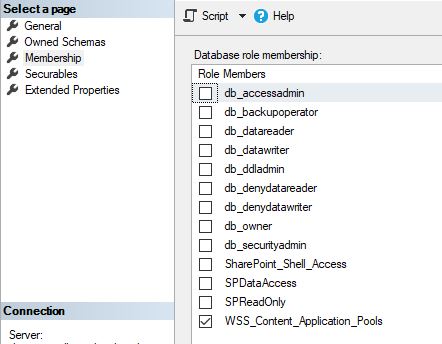 This access solved the issue. Hope this helps